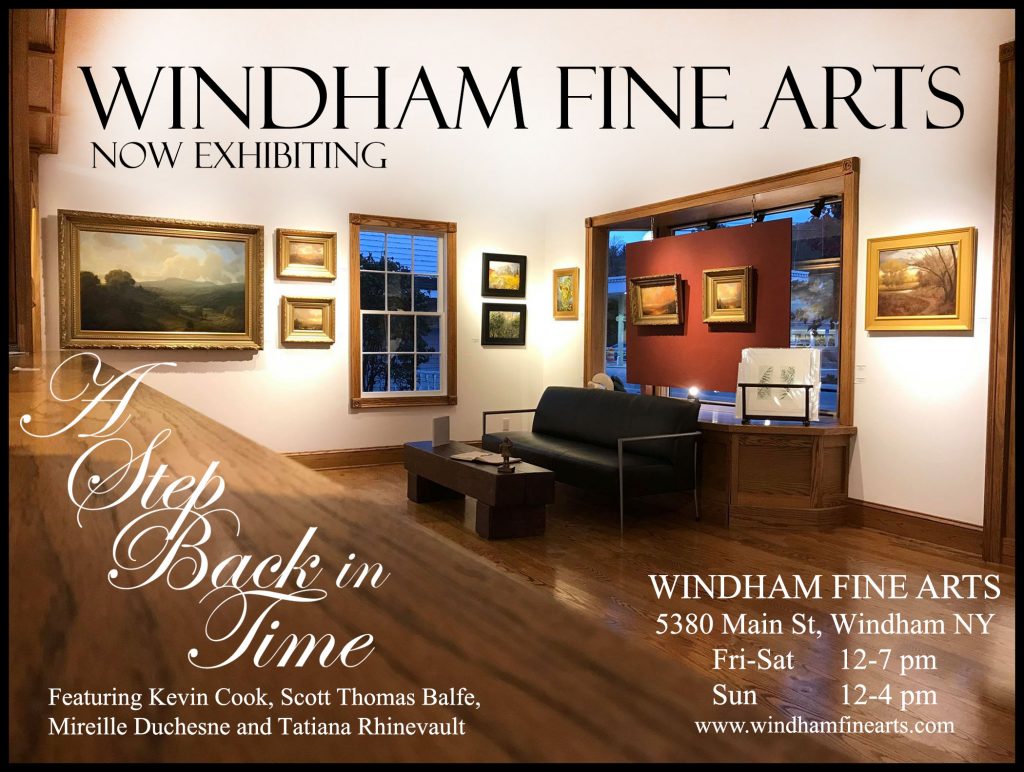 A Step Back in Time
Opening Reception
November 16th, 5 – 7:30 pm
On Saturday, November 16th from 5-7:30 pm, Windham Fine Arts will host the opening reception for "A Step Back in Time" the newest exhibition that recalls the styles and genres of the classical art movements that laid the foundation for contemporary art as we know it. From the rich and evocative colors of the Renaissance and Baroque period to the soft, exploratory lines akin to those of Monet and of course America's own art movement, the Hudson River School, we will display numerous works that recall the history of art through a contemporary lens.
On display from October through December, "A Step Back in Time" will take us on a visual tour through the centuries as well explore art movements from the 16th century through the 19th century, all interpreted by masterful artists such as Kevin Cook, Scott Thomas Balfe, Mireille Duchesne and Tatiana Rhinevault working in the 21st century.
Click here for more information!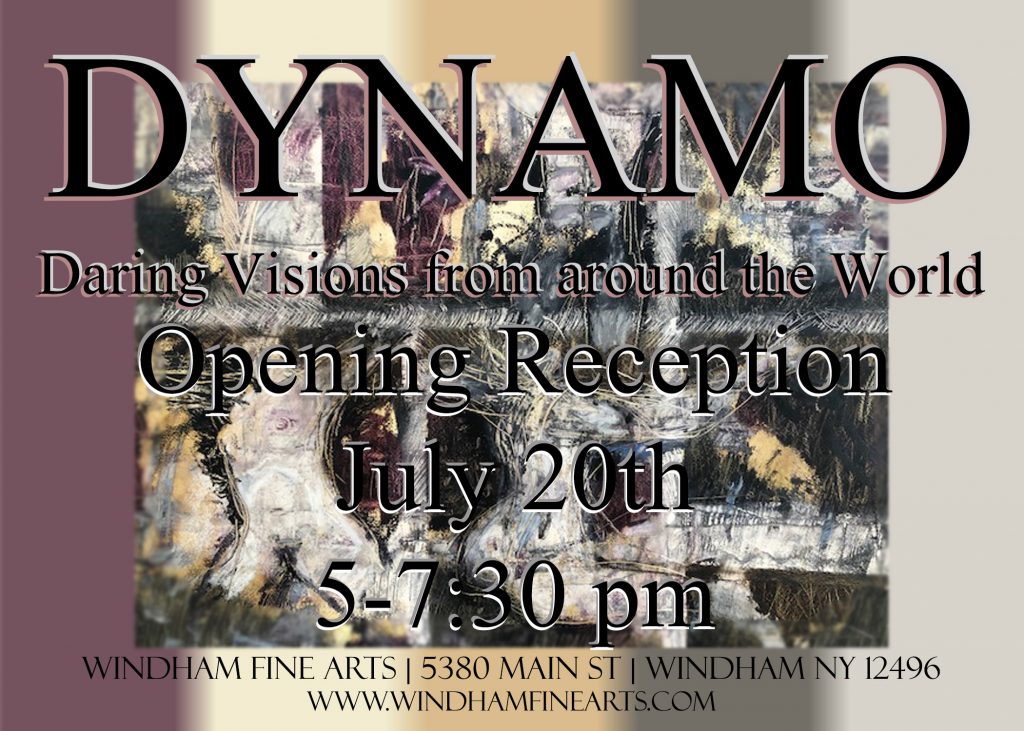 DYNAMO
Opening Reception
July 20th, 5 – 7:30 pm
On July 20th, join us for the opening reception for DYNAMO from 5-7:30 pm! This compelling and vibrant abstract show will be sure to challenge the senses and inflame the curiosities! Exhibiting returning gallery favorite Satish Joshi as well as our renowned Ruby Reichardt and John Greene.
Click here for more information!
Also coming up…
Blackdome Music Festival will be presenting the famous BAKITHI KUMALO across the street at the Windham Civic Center on July 27th. Join us afterward for a reception at the gallery! For more information please visit Blackdome Music.
Before it is too late!
Stop in the Gallery during the Independence Day festivities to take one last look at Finding Flow AND to see our newest gallery addition, Alison Stager. Her breathtaking photography will grace the walls through July, so hurry in fast to see them in person!